CVE Exhibit at Battery Show North America
Electron Beam for Electric Vehicles
CVE are exhibiting at Battery Show North America, in Novi, Michigan, 13-15 September 2022.
You can find us at stand 2345.
CVE colleagues Tony Slater, Technical Sales Manager, Nick Edge, Consultant, and Ellen Cormack, Marketing Manager, would like to talk to visitors about manufacturing electric vehicle (EV) powertrain components, including batteries, motor stators and hairpins, inverters, and shunt resistors.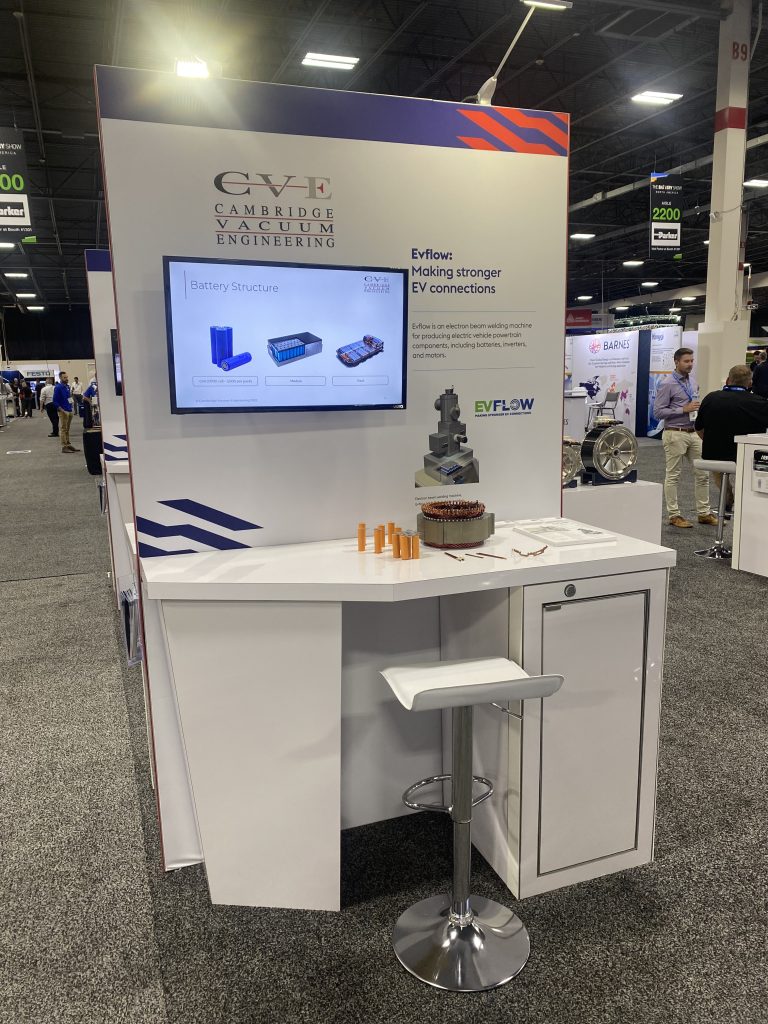 CVE stand 2345.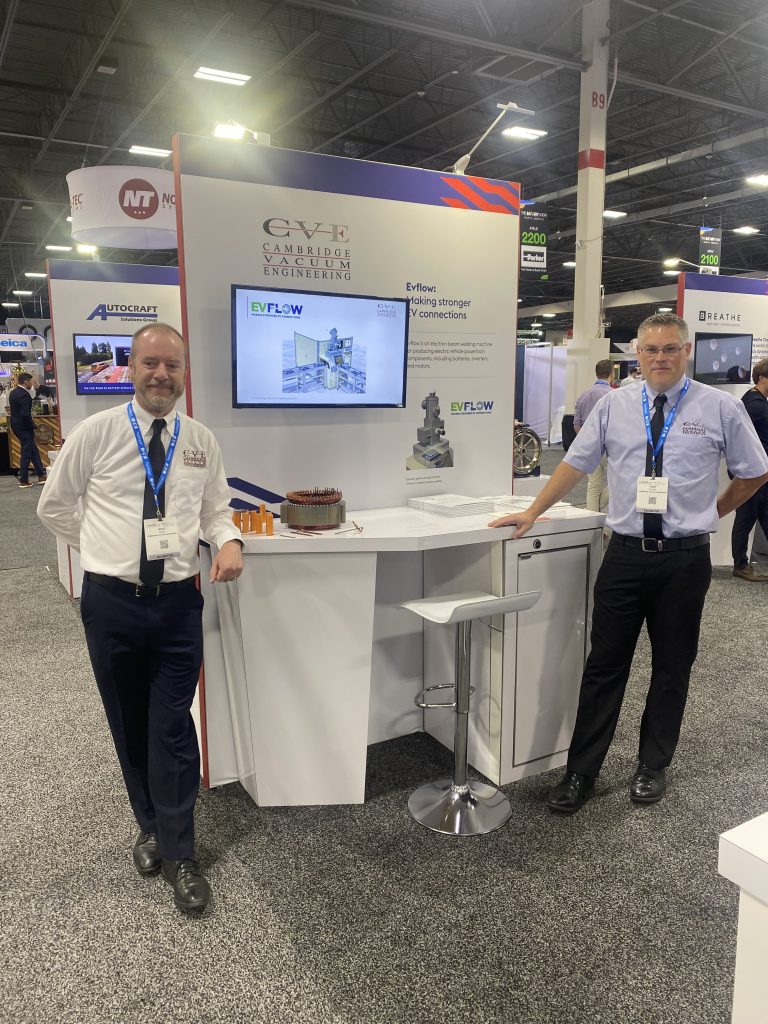 Tony Slater (left), Technical Sales Manager, Nick Edge (right), Consultant.
Battery Show North America
Battery Show North America brings together engineers, business leaders, top-industry companies, and innovative thinkers to discover ground-breaking products and create powerful solutions for the future.
From raw materials to components, find what you need to power your next project. The Battery Show brings together more than 750 suppliers showcasing the latest solutions across the transportation, stationary, portable, and industrial sectors.

The largest battery and electric vehicle technologies trade show in North America.

Exclusive access to hours of education presented by top-industry experts.

Discover advanced battery and electric vehicles technologies and innovations.