150 kV Electron Beam Welding Machines
150 kV electron beam welding machines are extensively used in the aero engine, aerospace, and power generating industries. Typical parts include:
Aerospace parts

High-precision aero-engine parts
The higher accelerating voltage allows the beam to travel a longer distance – up to 1.5 m to the workpiece from the inside of the chamber. Other advantages include:
Capable of welding larger workpieces

Greater depth of penetration

Greater depth of focus

High positional accuracy of the weld is always maintained

Less affected by external magnetic fields
XW Model
The XW model has a modular, flexible design to enhance production capabilities. The XW is ideal for welding medium and large sized components, and is also suitable for electrically conductive materials. Find full details below or download the datasheet.
Standard chamber sizes include

Other sizes are available upon request

1,400 x 1,000 x 1,250 mm

2,250 x 1,250 x 1,400 mm

1,800 x 1,800 x 1,800 mm

4,000 x 2,100x 3,000 mm

150 kV beam power

Standard up to 6 kW (40 mA at 150 kV)

Optional up to 15 kW (100 mA at 15 0kV) and 30 kW (200 mA at 150 kV)

Gun vacuum
10-5

mbar range

Chamber vacuum
10-4

mbar range

Chamber pump down time (to 10-4 mbar)
Dependent on chamber volume, pump specification, and customer requirements
Air-conditioned electrical cabinet

Beam deflection patterns

Chamber viewing window

Directly heated cathode

eWon ethernet hub for remote diagnostics

Filament alignment jig

Function generator for application of welding patterns

High-quality HDMI camera, with adjustable cross hairs and video capability

Industrial PLC

Mechanical and diffusion pumps for high-vacuum operation

PC-based HMI, with recipe storage and data logging

Separately pumped gun column (turbo-molecular)
Automatic focus and alignment

Automatic joint finder and imaging using back scattered electrons

CNC control

Dry vacuum pumps and cryo-coil

High-speed data logger

Horizontal gun mount

Motorised gun-slide

Motorised run-out platform

Mylar film protector for CCTV

Recirculating water chiller

Special beam functions, including beam splitting

Wire-feed

XY table
Chamber extensions

Custom tooling

Indexing carousel

Internal rotary manipulator, tilt, and Z lift

Tailstock

XY table
XW Model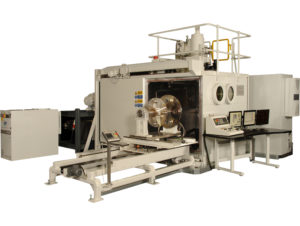 150 kV Gun Column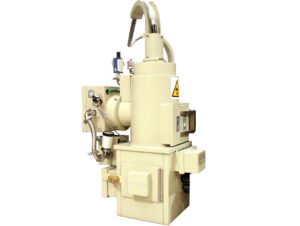 HMI with CNC Control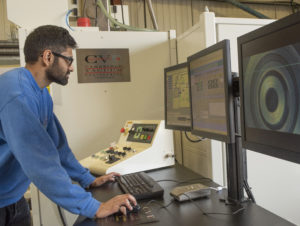 Five-axis manipulator (X, Y, R, T, Z)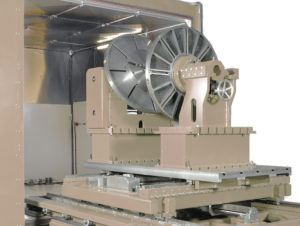 CNC Controlled Wire-Feed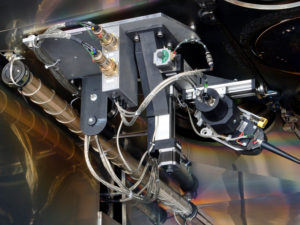 150kV Welds