Ebflow: Local Vacuum Electron Beam Welding System
High-productivity welding is an important factor influencing the economics of fabrication of large structures destined for use in the pressure vessel, offshore, and heavy engineering fabrication industries.
Electron beam welding is a process that offers significant benefits in terms of productivity increases, repeatability, and accuracy in the fabrication of large, heavy wall structures.
Ebflow is a local vacuum, electron beam welding system that you can readily transport and operate on-site and apply to significantly larger components than an in-chamber welder can accommodate. Therefore, Ebflow brings all the advantages of electron beam welding to steel structures of unlimited size (ferrous and non-ferrous, e.g. carbon steels, stainless steels, aluminium, titanium).
Ebflow is 20-30 times faster than conventional submerged arc welding. 200mm per minute in 150mm thick steel is achievable – allowing for the fastest thick-section rates ever.
Innovation and Design for an Effective Thick-section Welding Solution
Ebflow System Highlights
A local vacuum is established and maintained only where it is needed
You can perform post-weld inspection immediately
Delivers increased weld quality and reliability, with low distortion
Minimal weld prep/bevel required – 'edge to edge' fit-up
Contributes towards significant improvements in carbon footprint, quality, economy, and productivity
The sliding seals and precision handling systems enable fast set-up and pre-welding operations for a variety of workpiece dimensions
Welding consumables are not required (no filler wire – autogenous)
Welding without pre-heating is possible
How Does Ebflow Work?
A system of sliding seals and precision handling enables fast longitudinal and circumferential welds on large workpieces. A coarse vacuum is ideal for thick-section welding – achieving the fastest thick section welding rates ever.
There is no filler wire, so the weld is autogenous. As a result, it can be heat-treated, and the weld rendered metallurgically indistinguishable from the parent material.
Ebflow's differential pumping and RF heated diode gun allow for operation in local vacuum pressure of c.1 mbar (high vacuum is 5×10-1 to 1×10-1 mbar).
There is precision handling on the head of the Ebflow system, and you can mount this flexibly, e.g. on circular tracks.
The system also has local seals around the welding head, which creates a coarse vacuum. CVE provide a box seal for the rear of the weld.
Fast longitudinal and circumferential welds are possible on large workpieces. The local vacuum nature of Ebflow is particularly suitable for large, tubular thick-section material.
For more information on how Ebflow works, download our technical brochure.
Industries and Applications
Ebflow is a versatile system with applications in a wide range of industries, from oil and gas to nuclear power generation to ship building and more.
Click through the slider to explore a summary of applications.
Oil and Gas
Anchor piles
Piles and followers
J-tubes and caissons
Riser clamps
Flotation tanks and buoyancy tubes
Module support frames including nodes, cones, braces
Module framing including nodes, columns, fabricated beams
Flare booms
Subsea structures such as manifold and production system support
Heat exchangers (directly cooling towers, indirectly shell & tube/plate)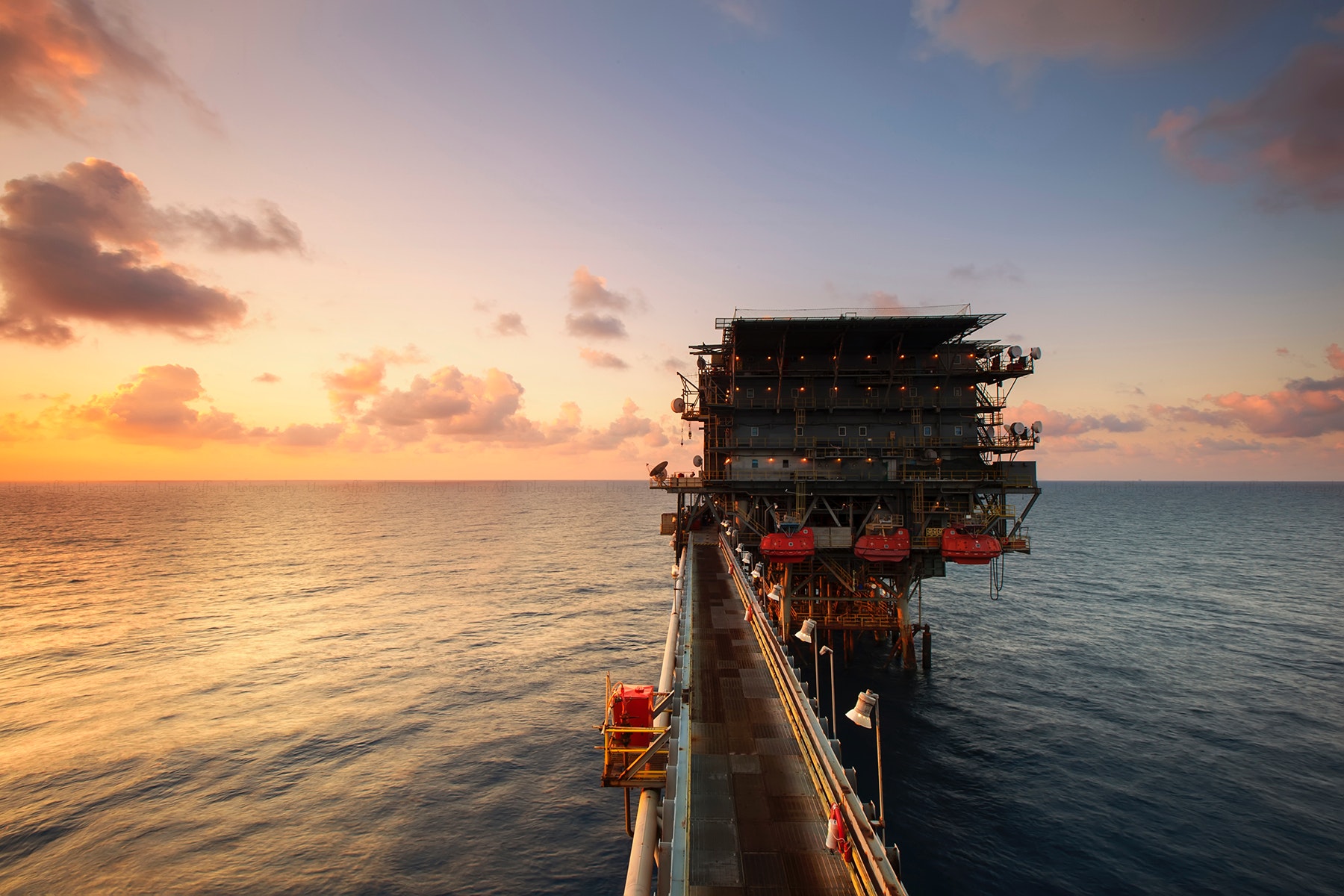 Nuclear
Pressure vessels for conventional, small modular reactor (SMR) and micro modular reactor (MMR) fabrication
Associated pressure retaining and structural components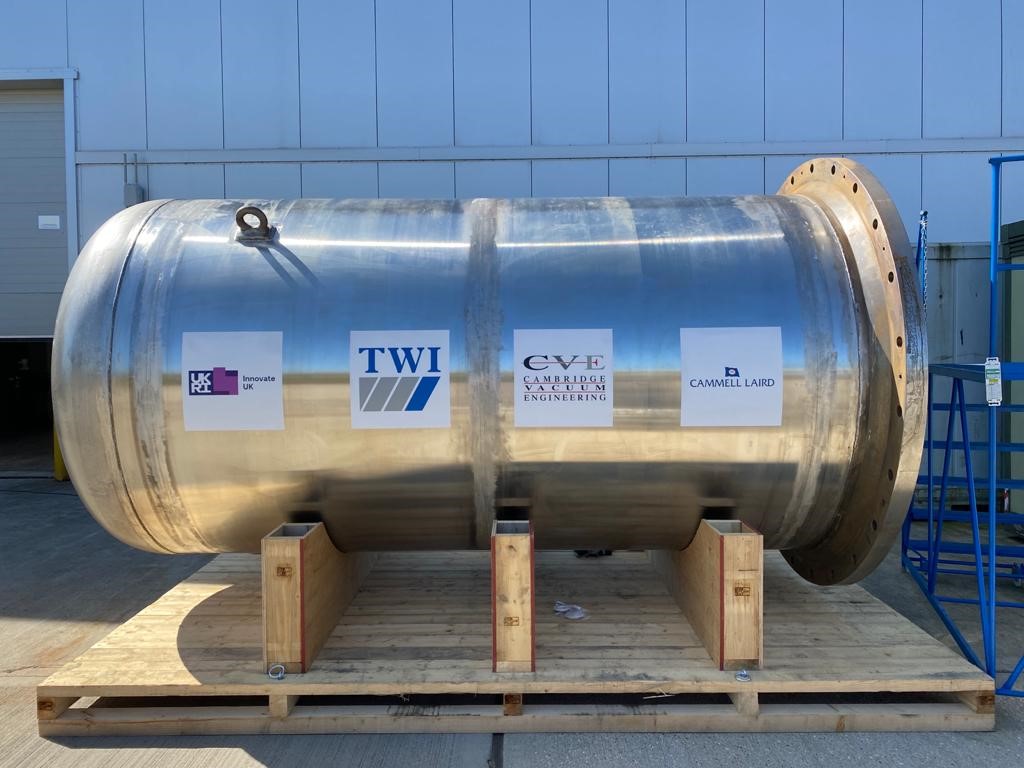 Shipbuilding
Modular joining
Hull shell
Decks
Tanks
Web frames
Bulkheads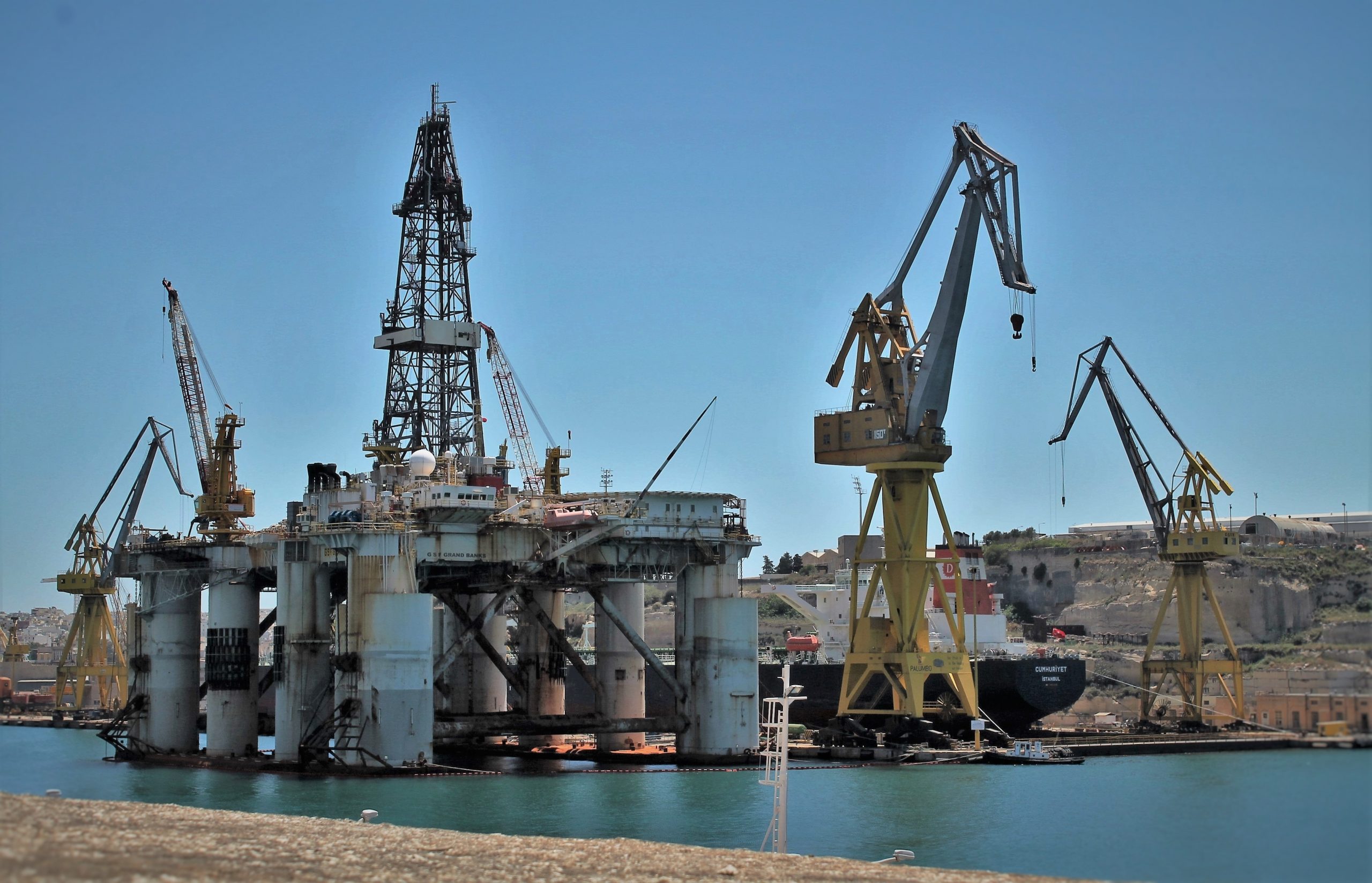 Civil Engineering
Flat plate
Flat plate-strip
Long product open sections i.e. I&H universal beams and columns
Structural hollow sections
Plate girders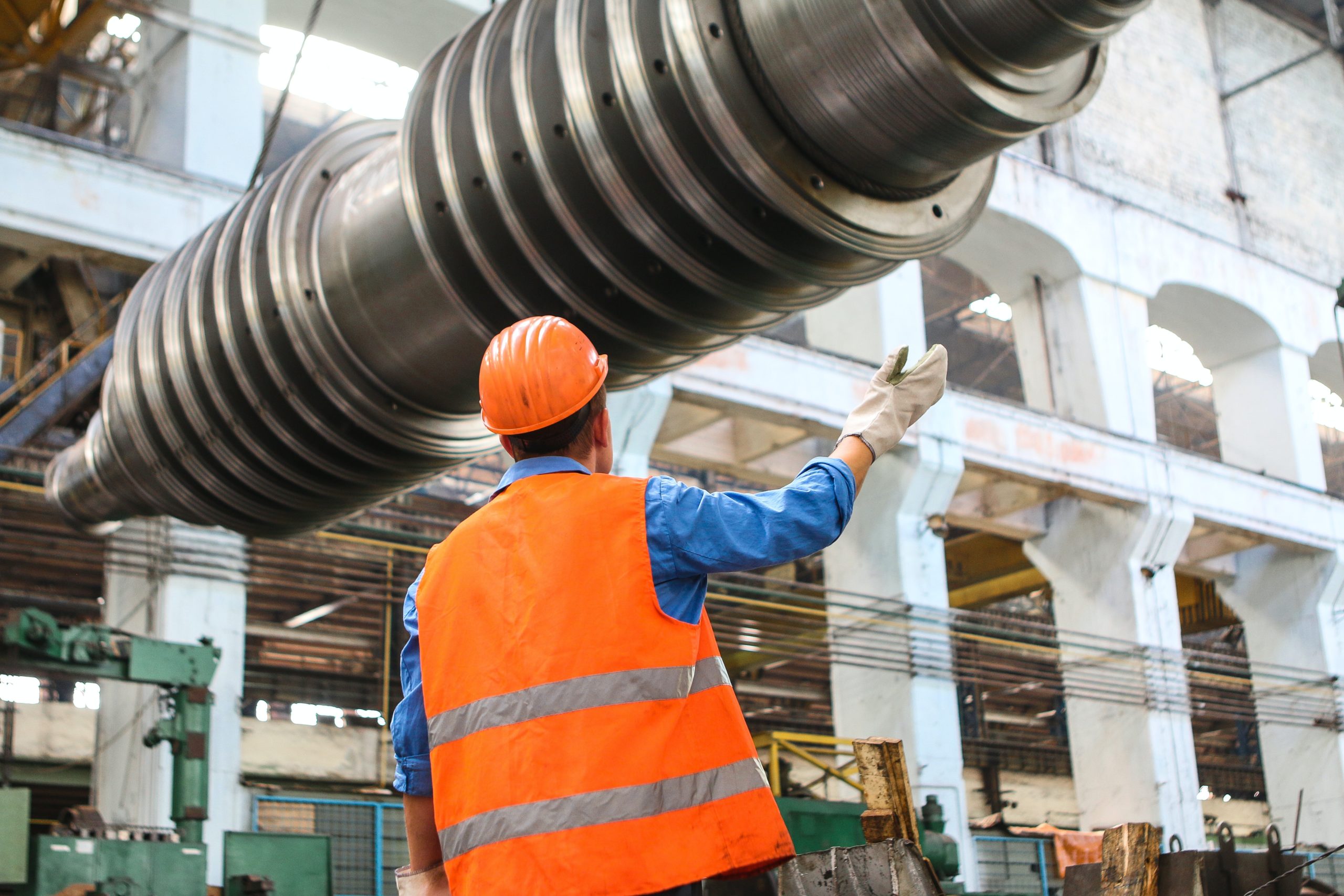 Offshore Renewable Energy
Monopiles
Jacket structures including nodes, cones, braces, legs, and conductor framing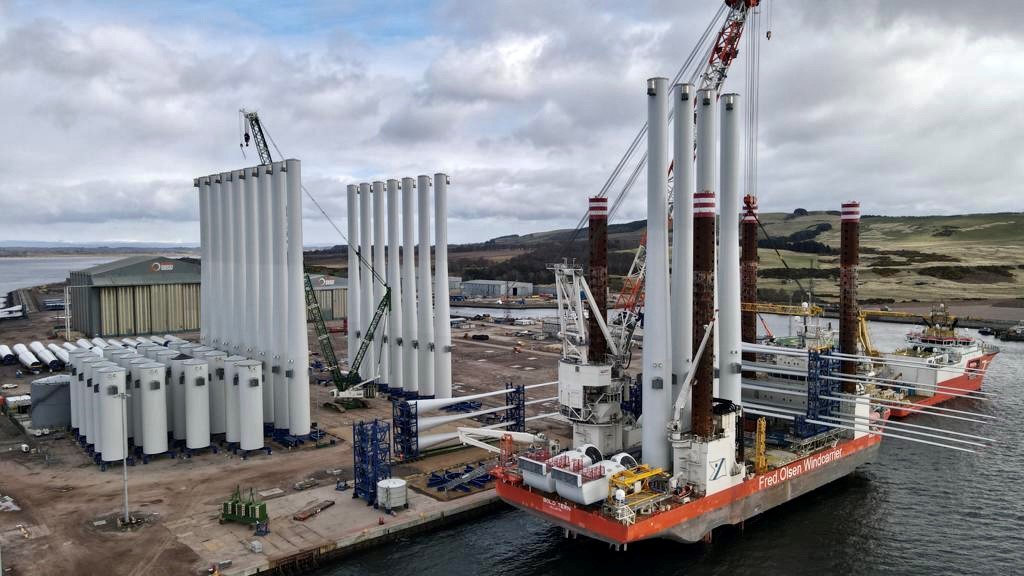 Pressure Vessels
Process vessels (columns, reactors, separators, drums, etc.)
Heat exchangers (direct cooling towers, indirect shell and tubes or plates)
Storage tanks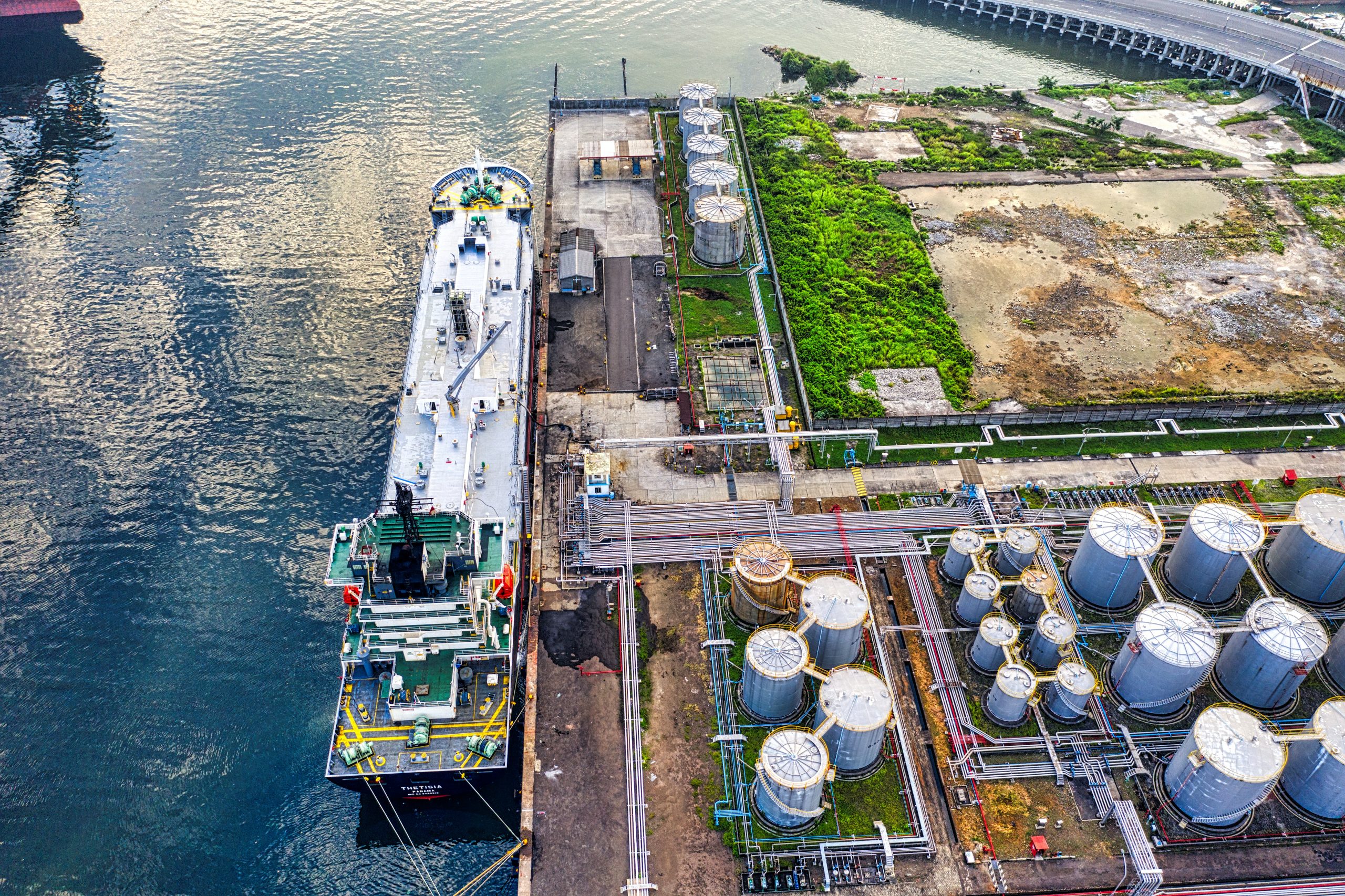 Wider Applications
General construction
Earthmoving equipment
Engineering and machinery
Mining and quarrying
Turbine generators
Tunnel boring machines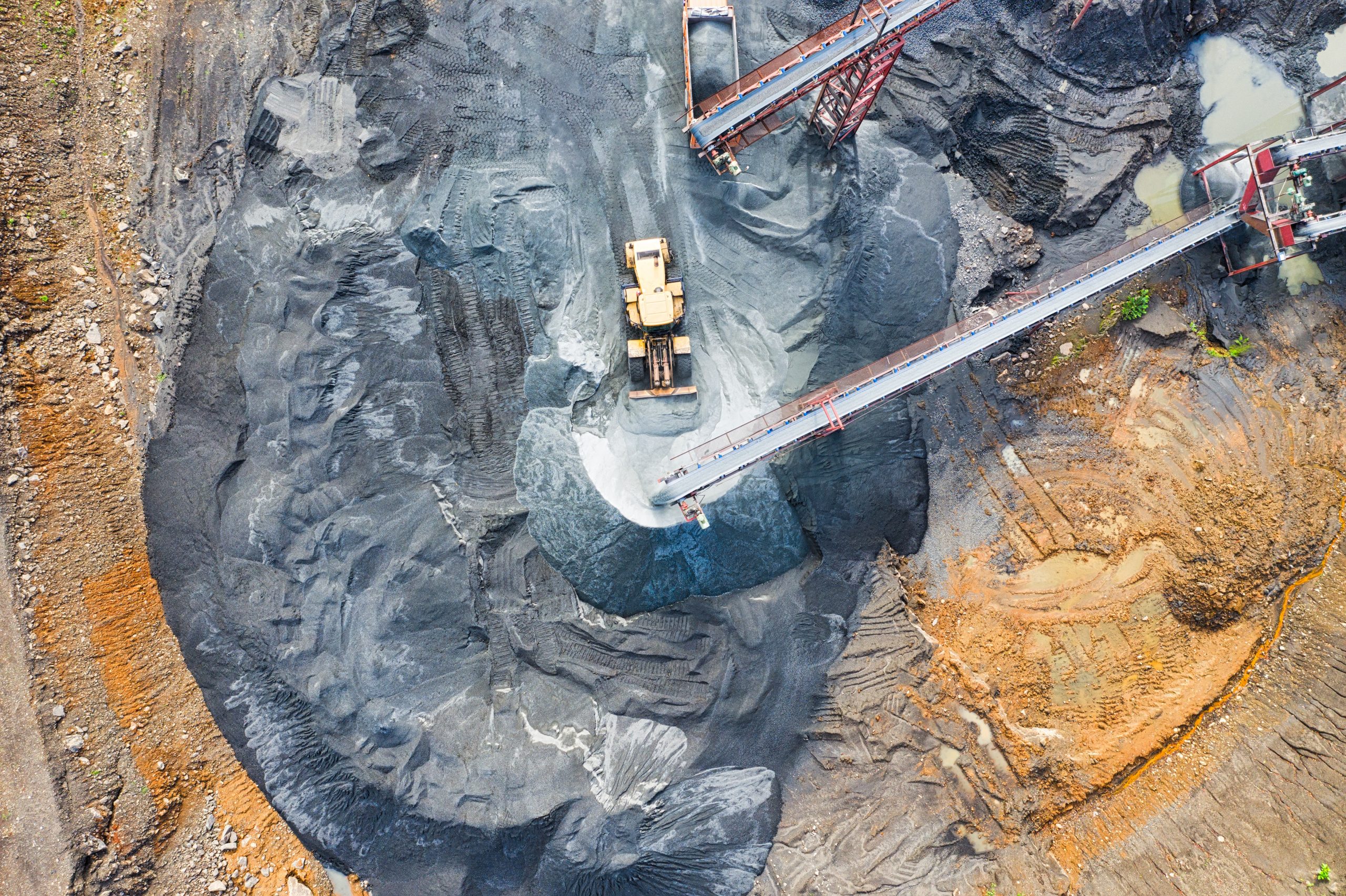 What are the Benefits of Ebflow?
Ebflow is 20-30 times faster than conventional arc welding, offering transformational gains in productivity.
It also uses less power than conventional arc welding processes, thereby lowering the carbon footprint.
Among the myriad of other benefits is the ability to perform low-heat input welds that result in reduced distortion – ensuring quality – and the option to perform NDT testing immediately after welding, fast-tracking the manufacturing process, and driving down costs. Other benefits include:
1. Reduced Carbon Footprint
The energy consumed in one metre of a weld is as much as 75% less using Ebflow than in standard submerged arc welding. In addition to this there is:
Reduced transportation and installation costs
No need for filler materials, chamber and associated pumping equipment
No pre-heating
No loading-unloading operations
2. Greater Productivity
Post weld heat treatment (PWHT) can create a weld rendered metallurgically indistinguishable from the parent material enabling welded components to be used in place of a single forging. Ebflow also contributes to other productivity gains by providing:
A higher speed of manufacture
On-site welding capability
No requirement for weld joint bevel
Flexibility to weld objects of any size
No pre-heating requirement
No loading, evacuation and unloading operations
Possibility to immediately inspect post-weld
Weld in a single-pass
3. Improved Economy
The energy consumed in one metre of a weld is 75% less using Ebflow than in the standard submerged arc welding (SAW) process. In addition to this, there are:
Lower working capital requirements
Lower personnel costs
No chamber and associated pumping equipment
Reduced transportation costs
No filler materials – lower consumable costs
Smaller factory footprint possible
4. Higher Quality
Ebflow delivers continuously repeatable and accurate high-quality welds, with localised residual stresses. The weld is rendered metallurgically indistinguishable from the parent material, whilst also having minimal distortion.
Gallery
Please take a look through the gallery below, which highlights weld cross-sections as well as images of systems installed on-site.
Single pass Ebflow weld in S355 carbon steel.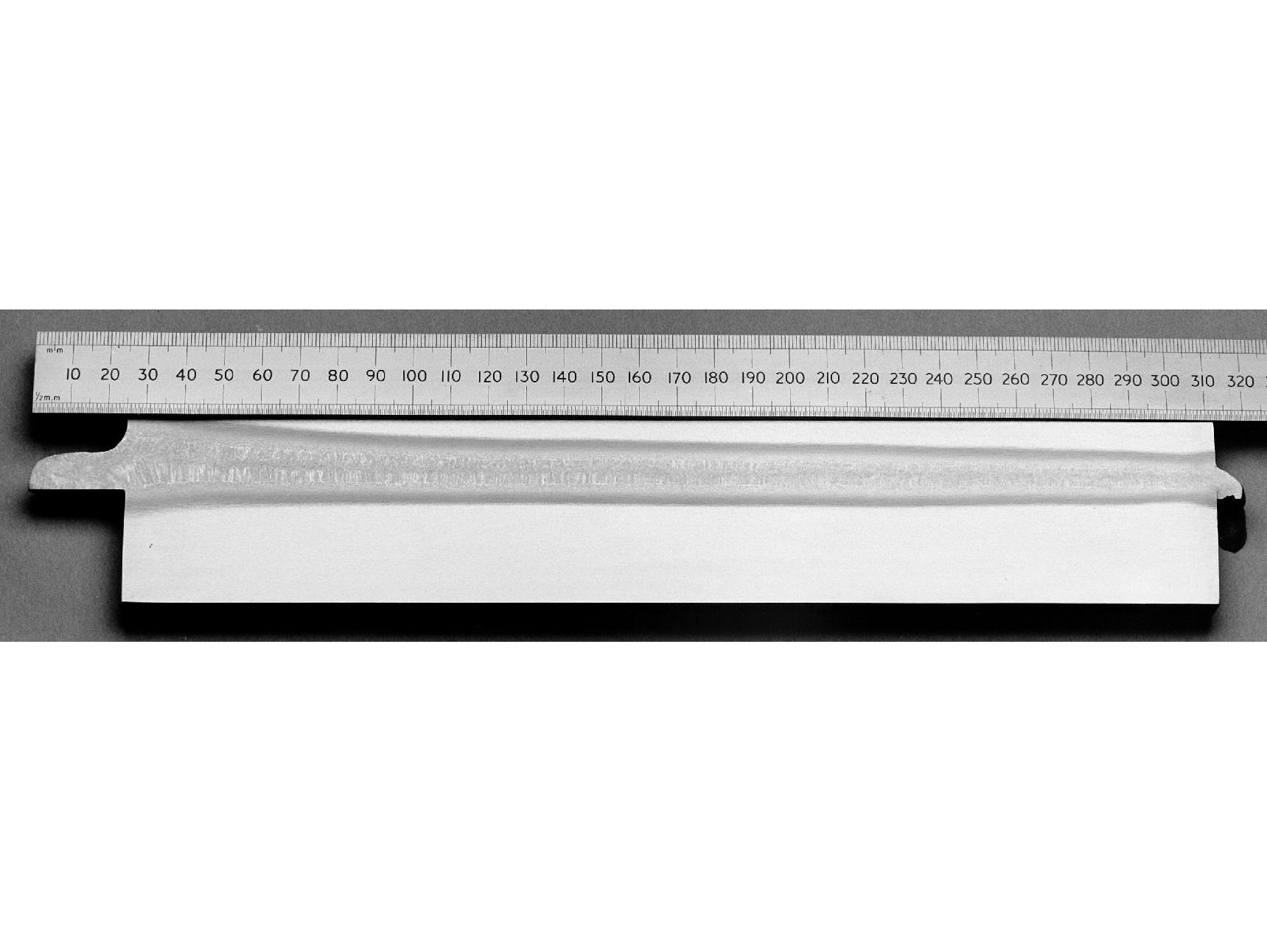 Ebflow system with run-out platform and sample component in-situ.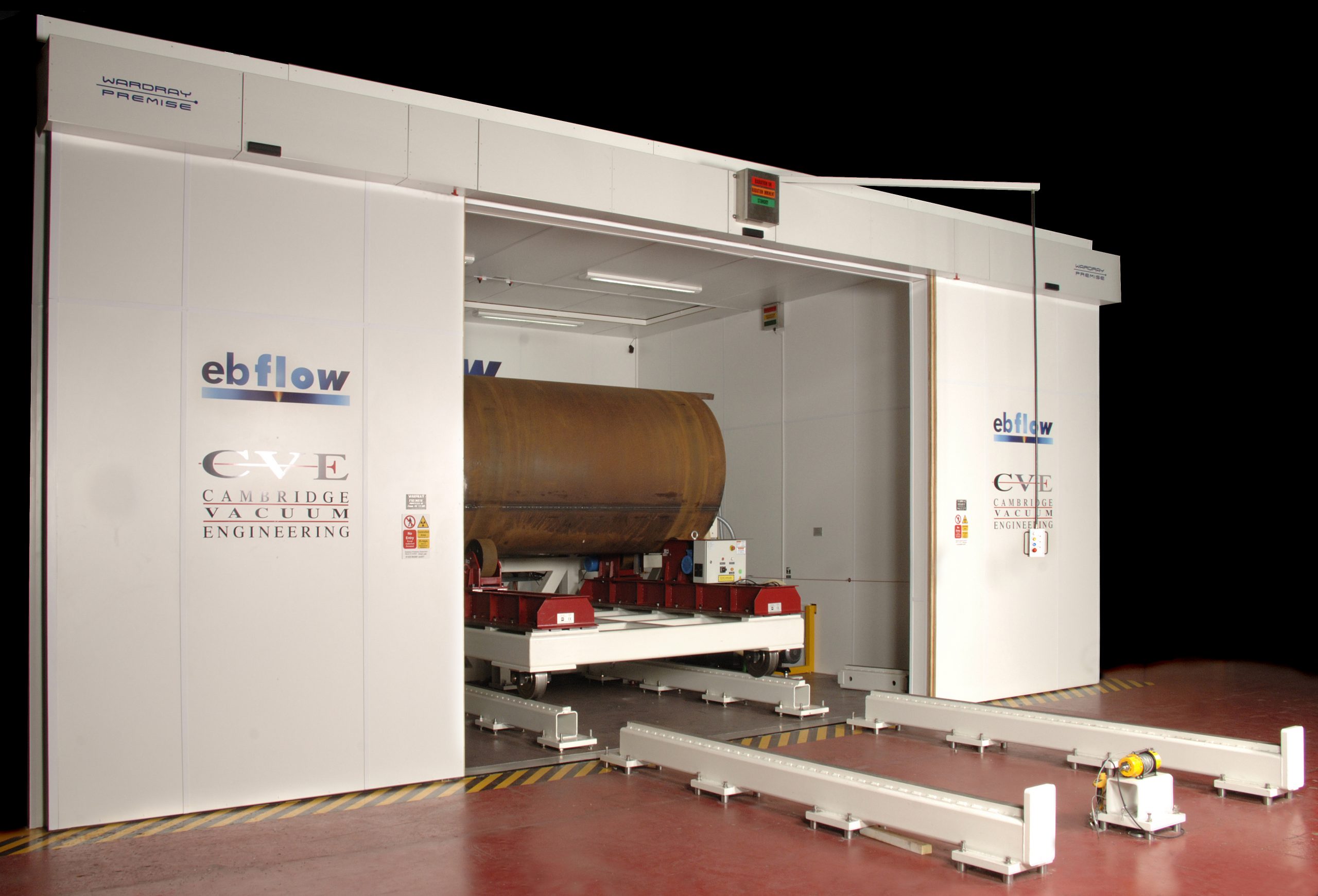 Traditional submerged arc weld (left) next to a single next to a single pass Ebflow weld (right) in 80mm thick carbon steel.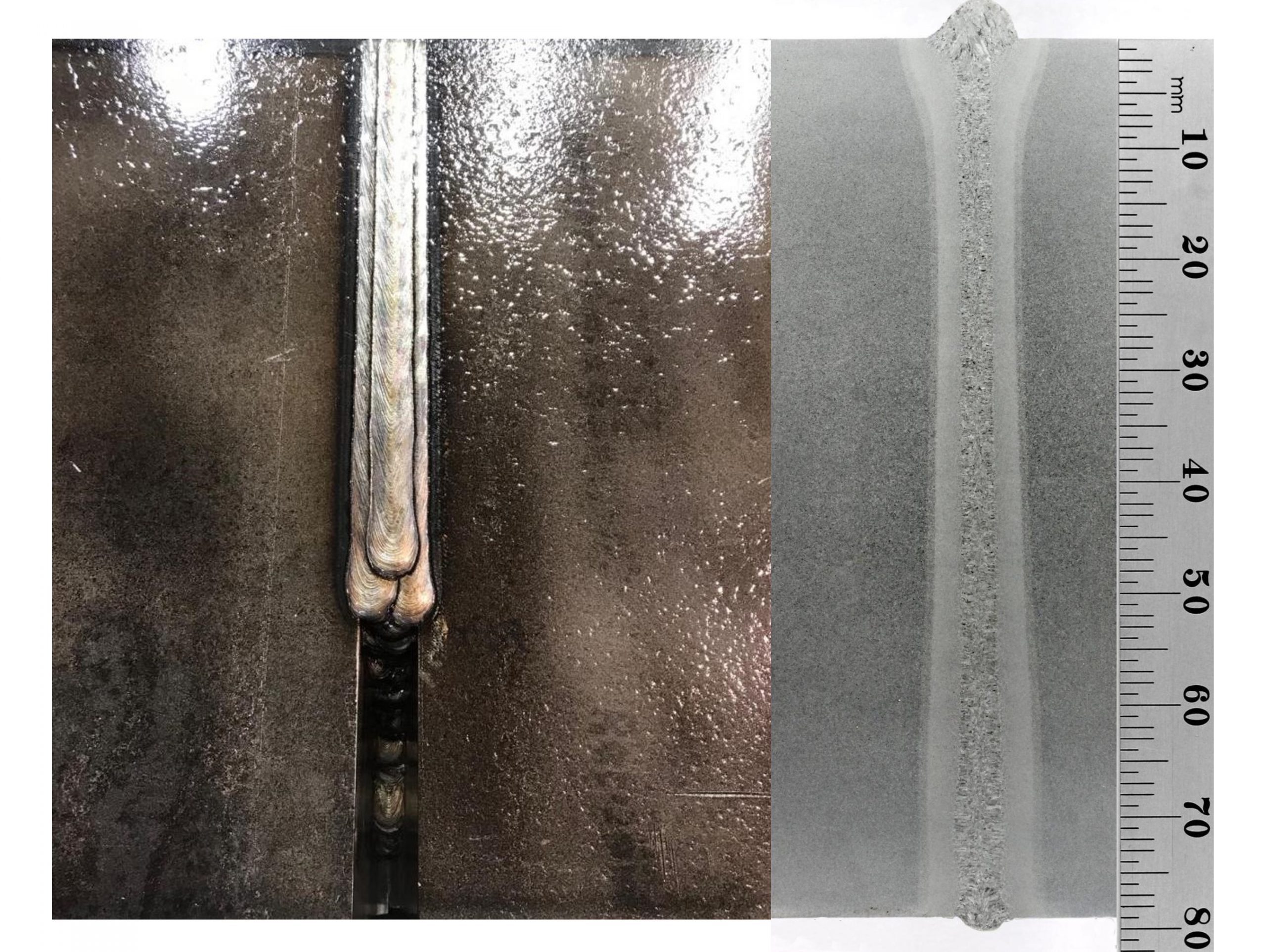 Ebflow welding head with local vacuum.
Full penetration single pass Ebflow welds in 80mm thick carbon steel (left), 40mm thick titanium (middle), and 75mm thick stainless steel (right).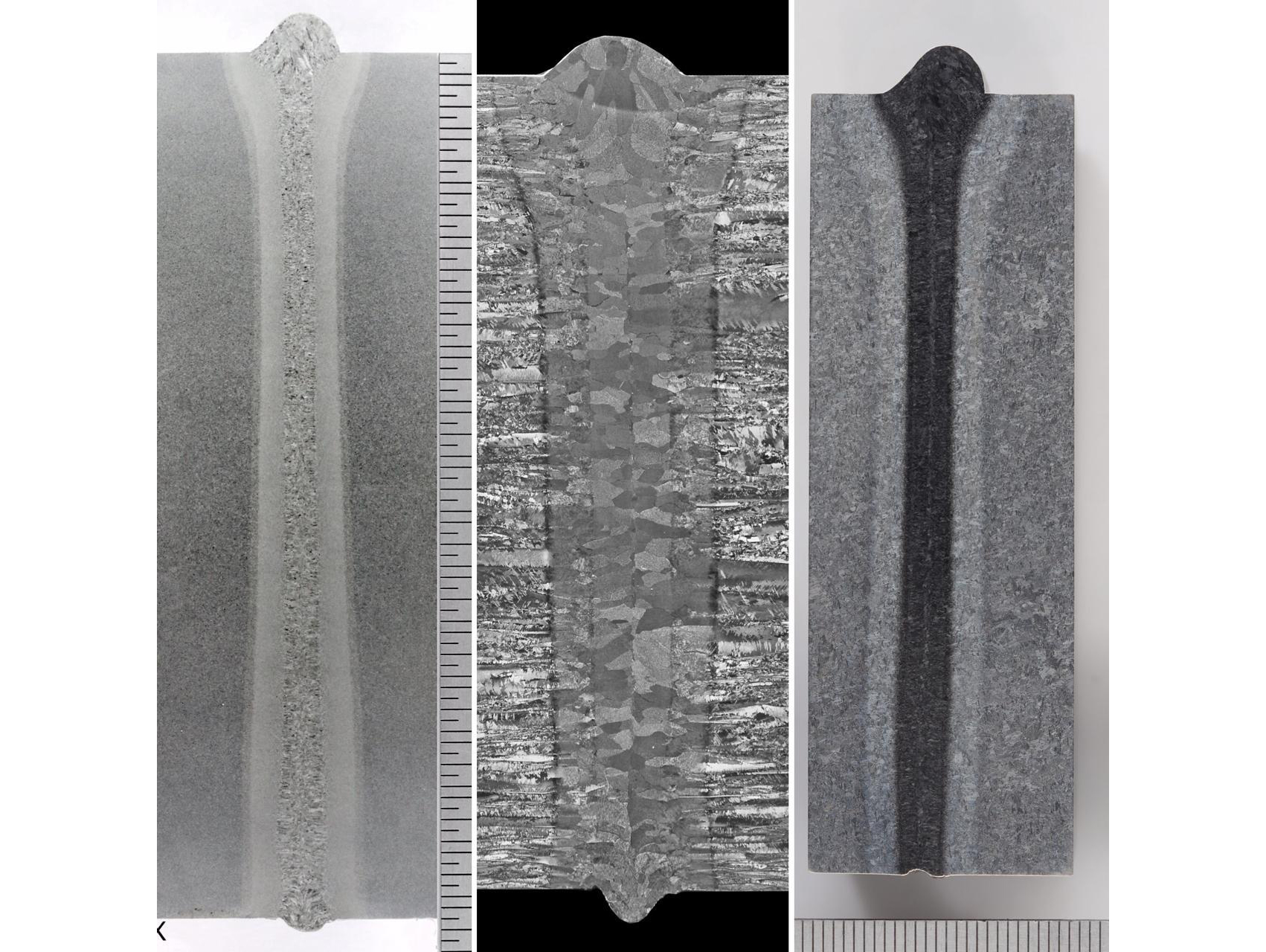 60mm stainless steel welded sample.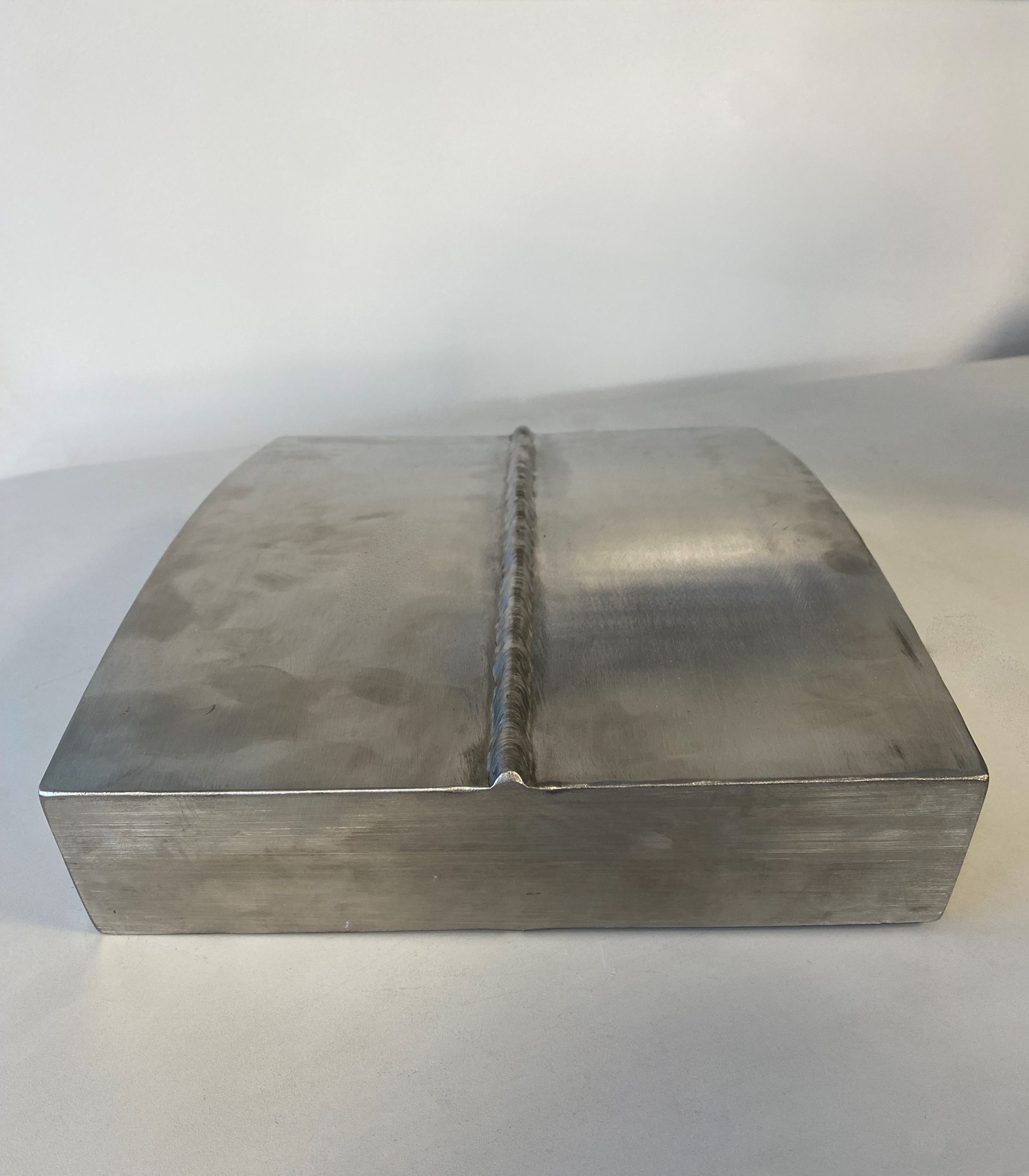 The UK's first micro-modular reactor (MMR) welded using an Ebflow system.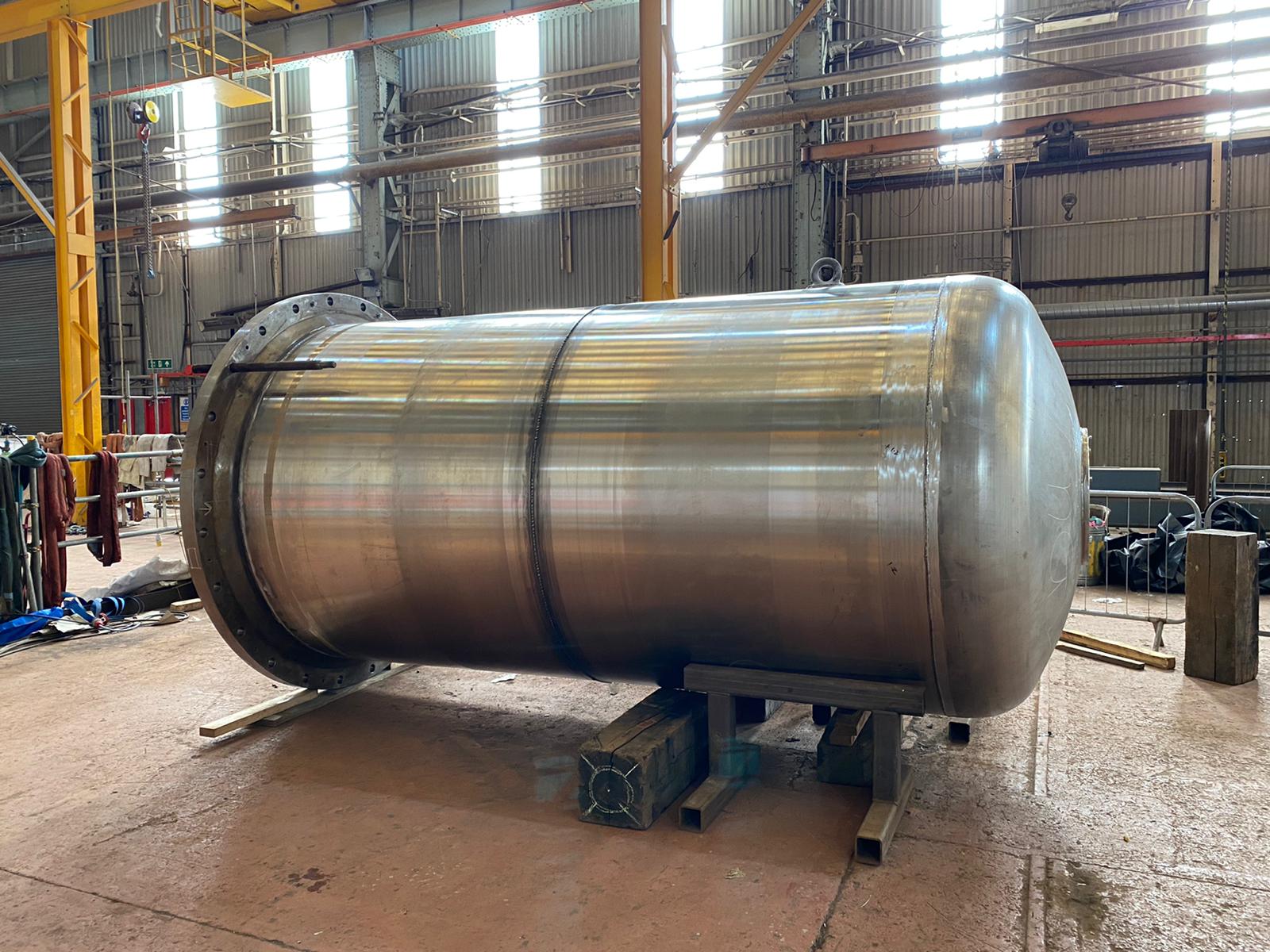 An Ebflow system installed on-site at Cammell Laird Shipyard in Birkenhead, UK.