NUCLEAR
There are many applications for electron beam welding in the nuclear industry, including pressure vessels for conventional power, small modular reactor (SMR) and micro modular reactor (MMR) fabrication, as well as associated pressure retaining and structural components.
Electron Beam Welding of Thick Section Nuclear Components
Within the nuclear industry welding of thick-section components can be completed through various processes that are time-consuming and add significantly to the cost of fabrication. For many years, the aim has been to find a suitable process that can be used more widely across the nuclear industry. Even though output within nuclear power is low, the safety-critical nature of these components demands a high- quality solution.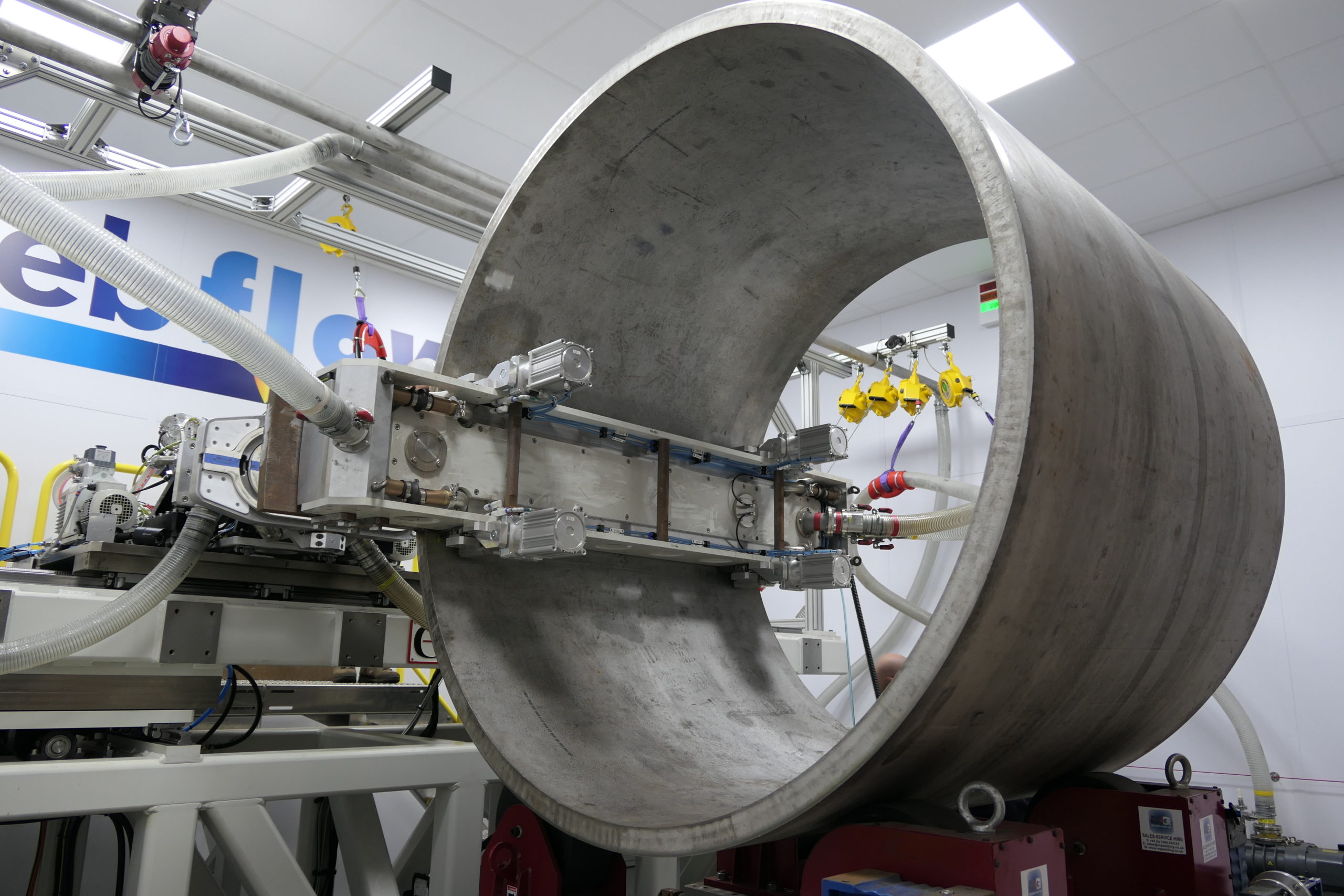 Typically, the welding of thick section components such as pressure vessels has been performed using arc-welding techniques that require multiple weld passes, with interstage non-destructive examination (NDE) and preheating of the component to reduce the risk of hydrogen cracking.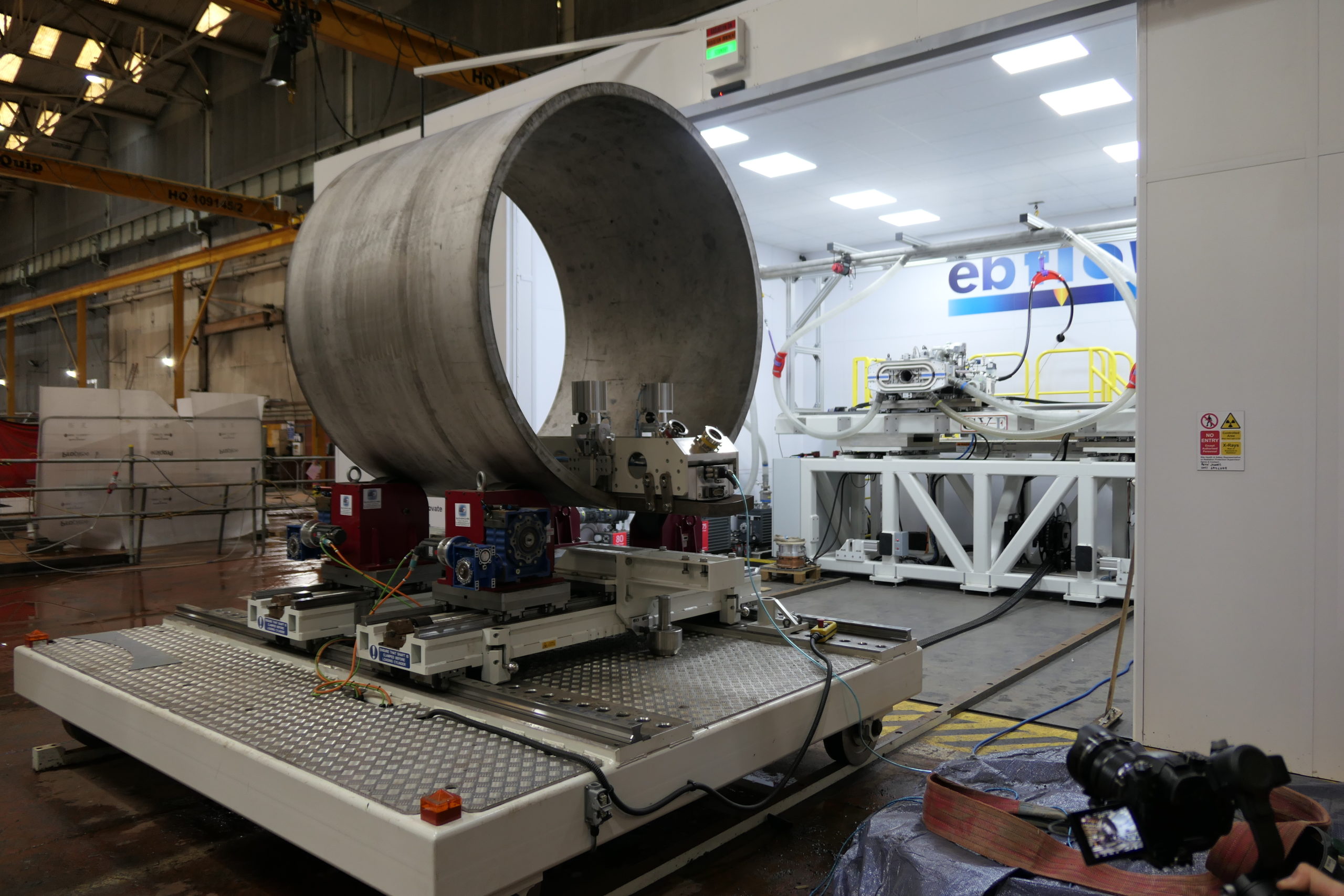 Recent developments of electron beam welding technology using Ebflow offer the opportunity to weld large vessels in thick-section components in a single pass at high speed, with minimal distortion. Ebflow also negates the need for interstage NDE, which means there is a significant saving in time and cost in the fabrication of nuclear pressure vessels. Furthermore, you can eliminate the preheating step, since the EB process takes place in a vacuum environment, and therefore avoids the risk of hydrogen embrittlement.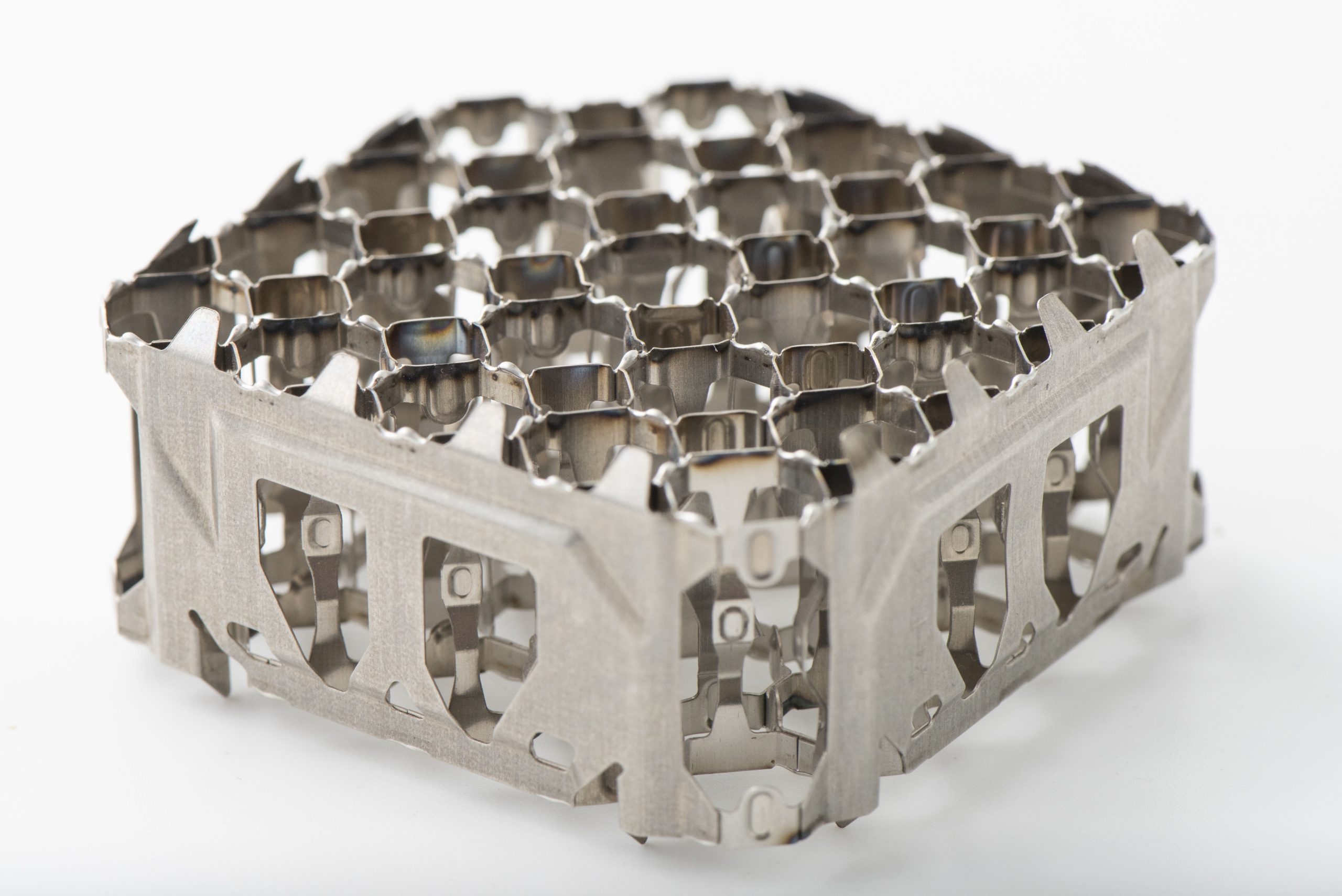 Compared with other welding processes, there are many advantages of using electron beam welding within the nuclear industry. It can offer significant savings in cost and time for thick-section fabrication due to the rapid joining rate resulting from the process of welding the full joint thickness in one single pass.