Pennsylvania College of Technology Celebrate Donors
Cambridge Vacuum Engineering Amongst Heritage Society Honourees
Pennsylvania College of Technology (PCT) recently honoured its donors after a 'best-ever' philanthropic year. Amongst the list were Cambridge Vacuum Engineering (CVE), who partnered with Penn College in early 2020, resulting in PCT acquiring a CVE electron beam welding machine.
The event saw Penn College recognise honourees for their unwavering support that ignited a record-setting year for institutional fundraising.
The annual event took place in front of the Penn College Donor Wall, which pays permanent tribute to those whose contributions of gifts, pledges, donations and entrustments of equipment and technology significantly empower students – including CVE who feature under the Heritage Society section.
CVE Support the Welding Expansion Project
The recognition is a result of the $2m Welding Expansion Project that added 35,000 sq. ft. of space to the College's instructional lab, as well as new systems and technologies. The state-of-the-art welding lab features a CVE welding machine – believed to be the only electron beam welder used for instruction in U.S. higher education. Next door to the welder, you can find advanced laser welding and cutting processes (including CNC plasma cutters) and a full lab of automation and robotics.
Principal supporters for the expansion project included Cambridge Vacuum Engineering, BAE Systems, Kuka Robotics Systems, Lincoln Electric and more.
As a result, the College can enrol up to 60 more welding students annually – more than 300 in total. The welding lab was first extended in 2010 but has had to be expanded again due to the programme's popularity and growing demand for graduates in the industry.
Gallery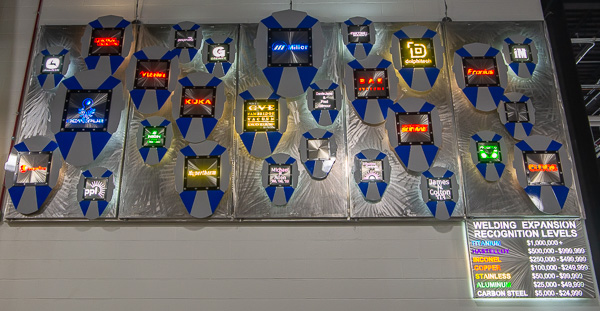 Figure 1. The Welding Expansion Recognition Wall.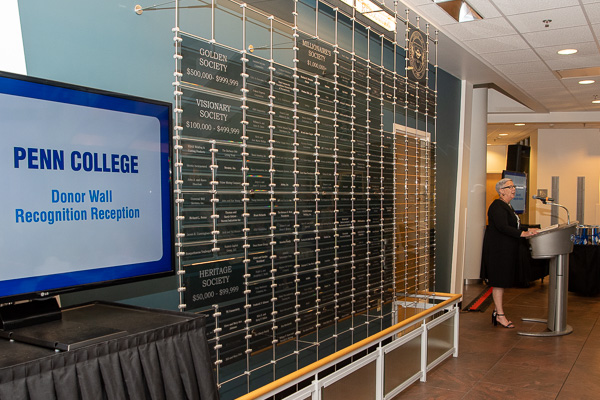 Figure 2. Penn College Donor Wall.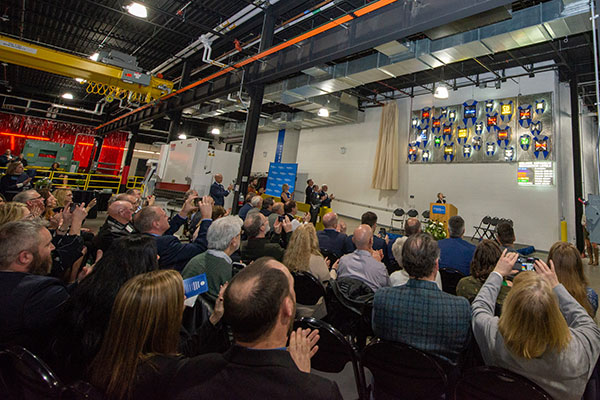 Figure 3. A full house in the expanded welding facility.
Figure 4. State-of-the-art lab video
Full List of Honourees
Millionaire's Society ($1 million+)
Blaise Alexander/Blaise Alexander Family Dealerships*
William J. Martin*
Miller Electric Manufacturing Co.*
Octopuz Inc.
Larry A. and Sherry Ward
Golden Society ($500,000 to $999,999)
Ira Lubert
Anthony Misitano
Judith von Seldeneck
Volvo Construction Equipment*
Visionary Society ($100,000 to $499,999)
ABB Robotics*
Acero Precision
Gene Haas Foundation*
The High Companies and High Steel Structures LLC*
Highway Equipment and Supply Co.*
Hudock Capital Group LLC*
Komatsu
Kuka Robotics Corp.
Ed & Sharon Madalis
Nationwide Insurance Co.
Novatec Inc.*
Libellula
Penn Power Group*
Farhad and Debi Saba
The Satorius Family
Sodick Inc.
Soitaab USA Inc.
Susquehanna Trailways
TurnKey Electric Inc.
Williamsport Hospital School of Nursing Alumni Association*
Heritage Society ($50,000 to $99,999)
Cambridge Vacuum Engineering
Dolphitech
Betty Edkin*
Mary Fish*
Frazier Family
William F. Geyer and Dorothy J. Gerring*
John Deere*
Laserline
Darla Logue*
John and Linda Lundy*
Miller Welding Automation
NAIMA
Pennsylvania Motor Truck Association-North Central Chapter*
Subaru of America Inc.
Susquehanna Valley Corvette Club Foundation
The Soars Family and Pneu-Dart Inc.
Terex Corp.
Woodlands Bank*
Ambassador's Society ($25,000 to $49,999)
American Dental Education Association
BAE Systems
Lawrence Belle and MaryBernadette Reidy
Bracalente Manufacturing Group
The Brook J. Lenfest Foundation Inc.
The Coca-Cola Co.
Compass Group North America
Mark and Denise Cunningham
Elsner Engineering Works Inc.
Glen-Gery
Jim Green
Tom and Mary Gregory
Hensel Phelps
R. David and Joann Kay
LNS America Inc.
Randy and Debra Mattern
Dale and Sally Metzker
Chris and Wendy Miller
Ryan Monteleone
Precitec Inc.
Michael J. Reed
Rolls-Royce Corp.
Harold Sinclair
Suzanne and David Stopper
Studebaker Drivers Club-Keystone Region