CVE's customer support team is always available to support all clients with any service or after-sales queries, whether that be a requirement for spare parts, preventative maintenance contracts, machine faults, breakdowns, or training and development.
A team of skilled and experienced customer support engineers, with a global presence, are available for preventative and reactive services for your electron beam welder, vacuum furnace, or laser welder.
We can design a maintenance package tailored to your requirements, providing the benefit of concessional prices and priority response.
A full list of our customer support services is detailed below.
Breakdown Repairs and Remote Machine Monitoring via EWON
Calibration and Preventative Maintenance
Refurbishments and Upgrades
Operator and Maintenance Training
Breakdown Repairs and Remote Machine Monitoring via EWON
If your machine breaks down, or you come across any problems, we can provide you with technical support via telephone or e-mail at no extra cost*.
We can also diagnose faults and repair your machine remotely if you have an EWON equipped machine. Should the problem remain unresolved, our Customer Support Engineers are on standby, ready to be dispatched to you within 24 hours no matter where you are in the world**.
*Subject to account status.
**Subject to receipt of PO, unless covered by warranty.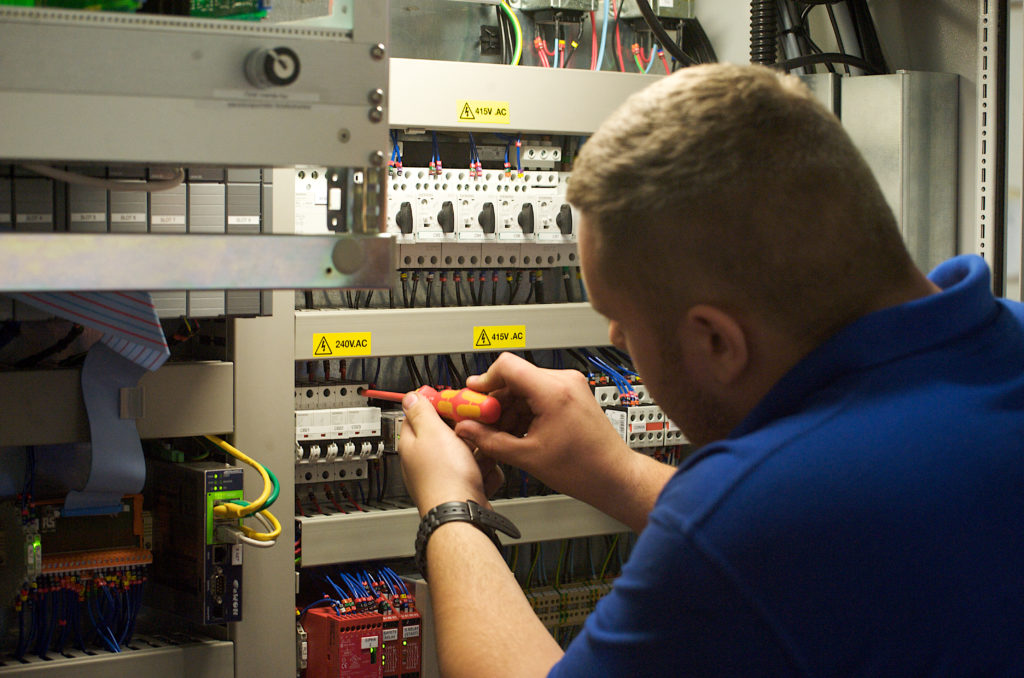 Calibration and Preventative Maintenance
We recognise that to maintain efficiency and reliability; regular preventative maintenance is a critical part of machine ownership and warranty preservation.
We tailor our maintenance service to your requirements, including:
Preventative maintenance and breakdown cover

Leak check

Calibration
Regular calibration is essential to provide accurate results and to keep your machine in good condition. A calibration can consist of the following:
Vacuum gauges

HV, BIAS and beam current

Beam focus

X-ray certification

Rotary tooling speed

XY table axis speed

Chamber pump-down
Calibrations are to the manufacturer's standards unless otherwise specified by the customer.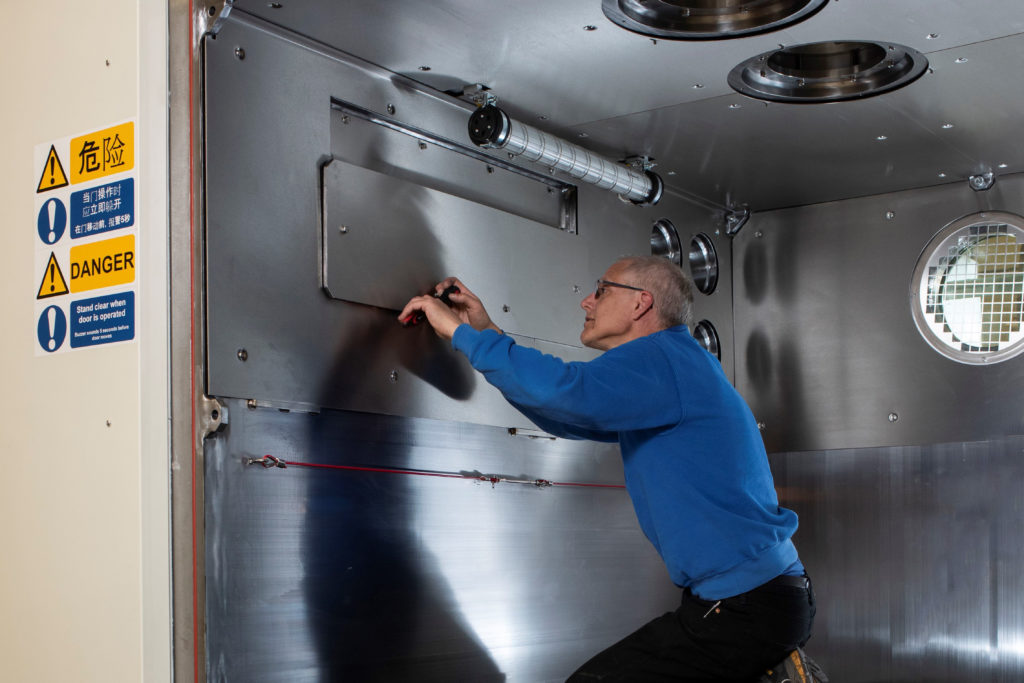 Leak Detection
Even a very small leak, which may go unnoticed, can affect the output quality of your machine.
Our team of customer support engineers can perform a full leak check whilst on-site to ensure optimum vacuum levels, allowing you to achieve the highest quality results.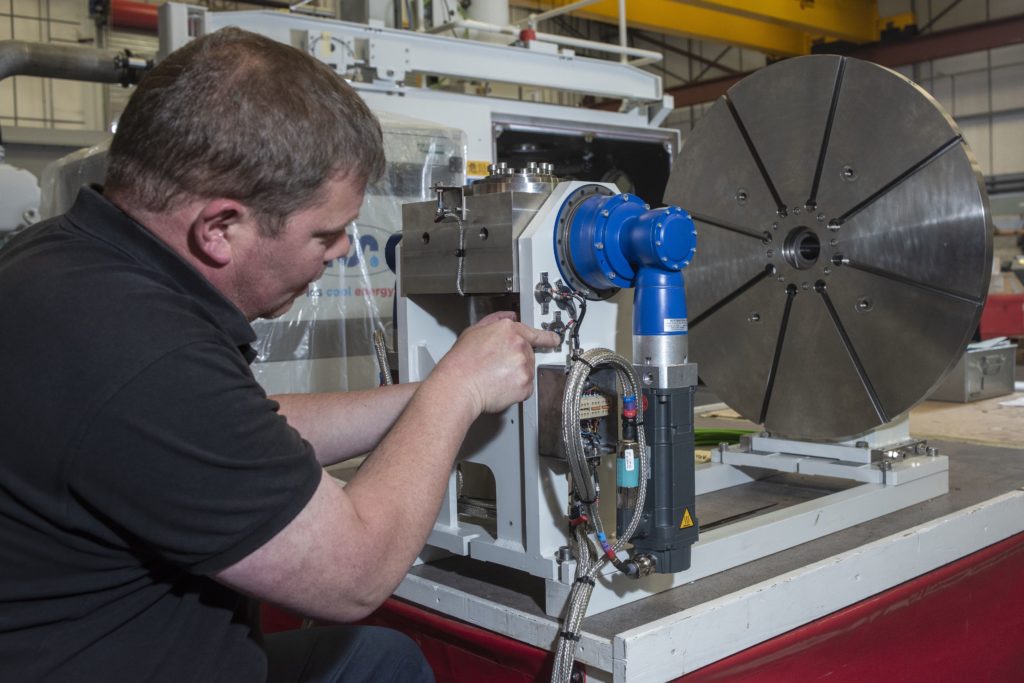 Refurbishments and Upgrades
If you are looking to update your existing system to the latest specification, we can offer a bespoke package to suit your requirements. Here at CVE, we can offer the latest in PC, PLC, and CNC-based control options.
Mechanical and associated systems can also benefit from refurbishment or replacement, giving you a better-quality product and a more reliable operation from your machine.
Whether it be a small upgrade at your site or a more significant refurbishment, please contact us as we would love to talk to you.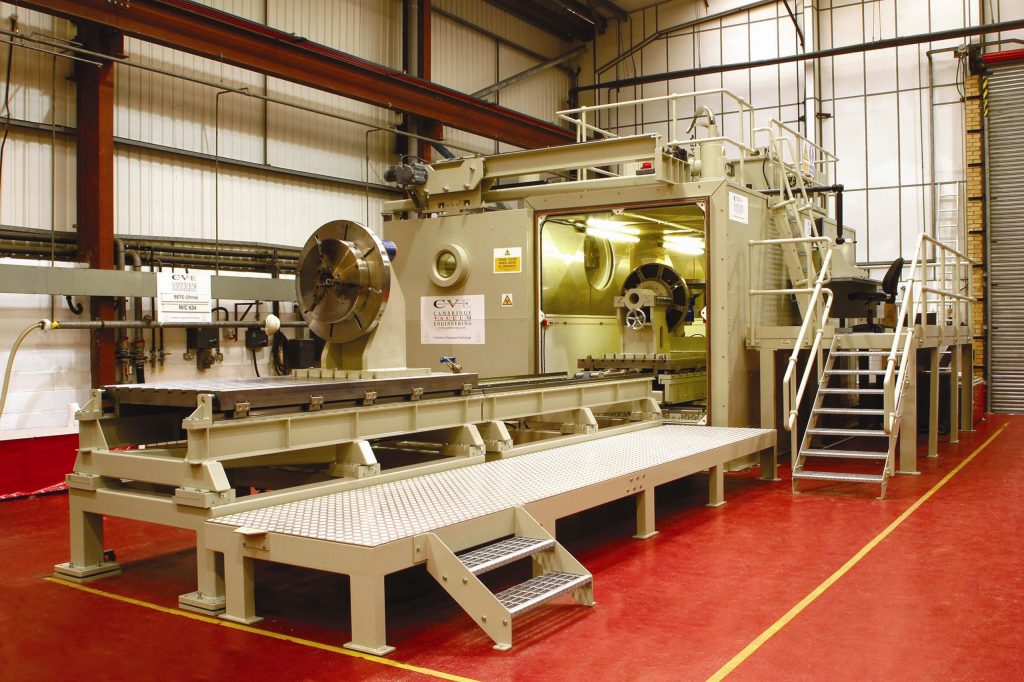 Operator and Maintenance Training
Whether our clients are new to the technology or have had a change in personnel operating and maintaining the equipment, CVE will happily offer training programmes delivered by experienced customer support engineers.
We always engage with our clients, so that the training that we offer is focused on where our clients require it most.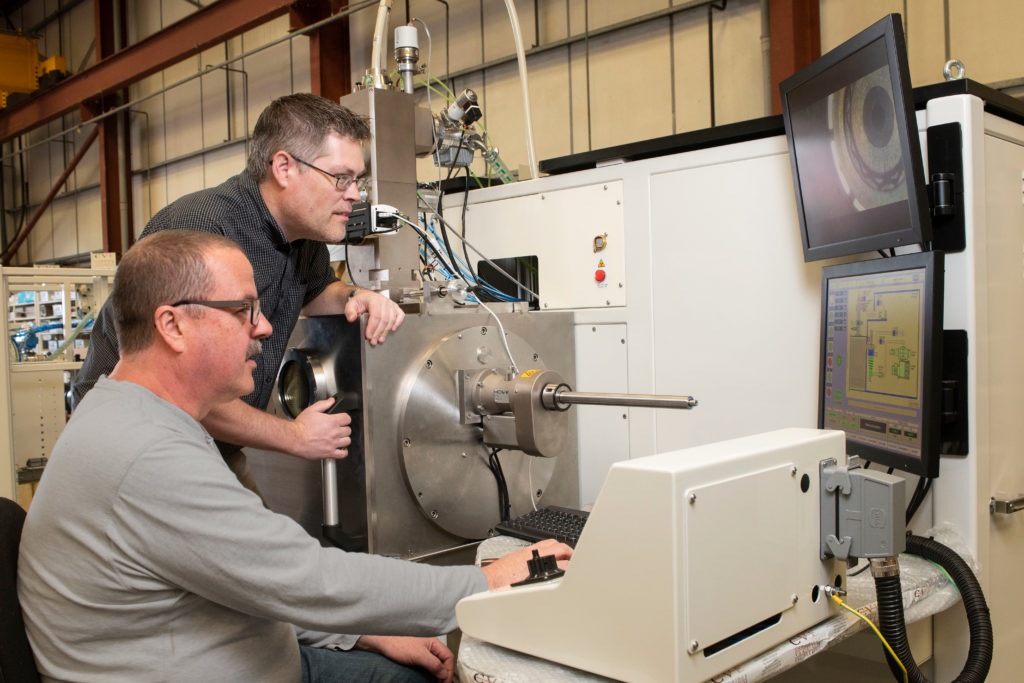 Spare Parts
In the event of a machine breakdown, loss of production could be costly to your business. It is therefore essential that you maintain a store of critical and consumable spare parts to minimise the downtime of your machine.
If you do not have a stock of critical spare parts and consumables, please contact us now, and we can provide you with a list of recommended spares – tailored to you and your machine. This list can include:
Critical spares and consumables
Recommended spare parts, up to 1, 2, or 5 years
Servicing kit, including parts that are likely to be used during a preventative maintenance visit
All our spare parts are quality checked to ensure optimum machine performance.